Rome's First and
Finest Bridal Shop
We Offer Wedding Gowns, Tuxedos, and More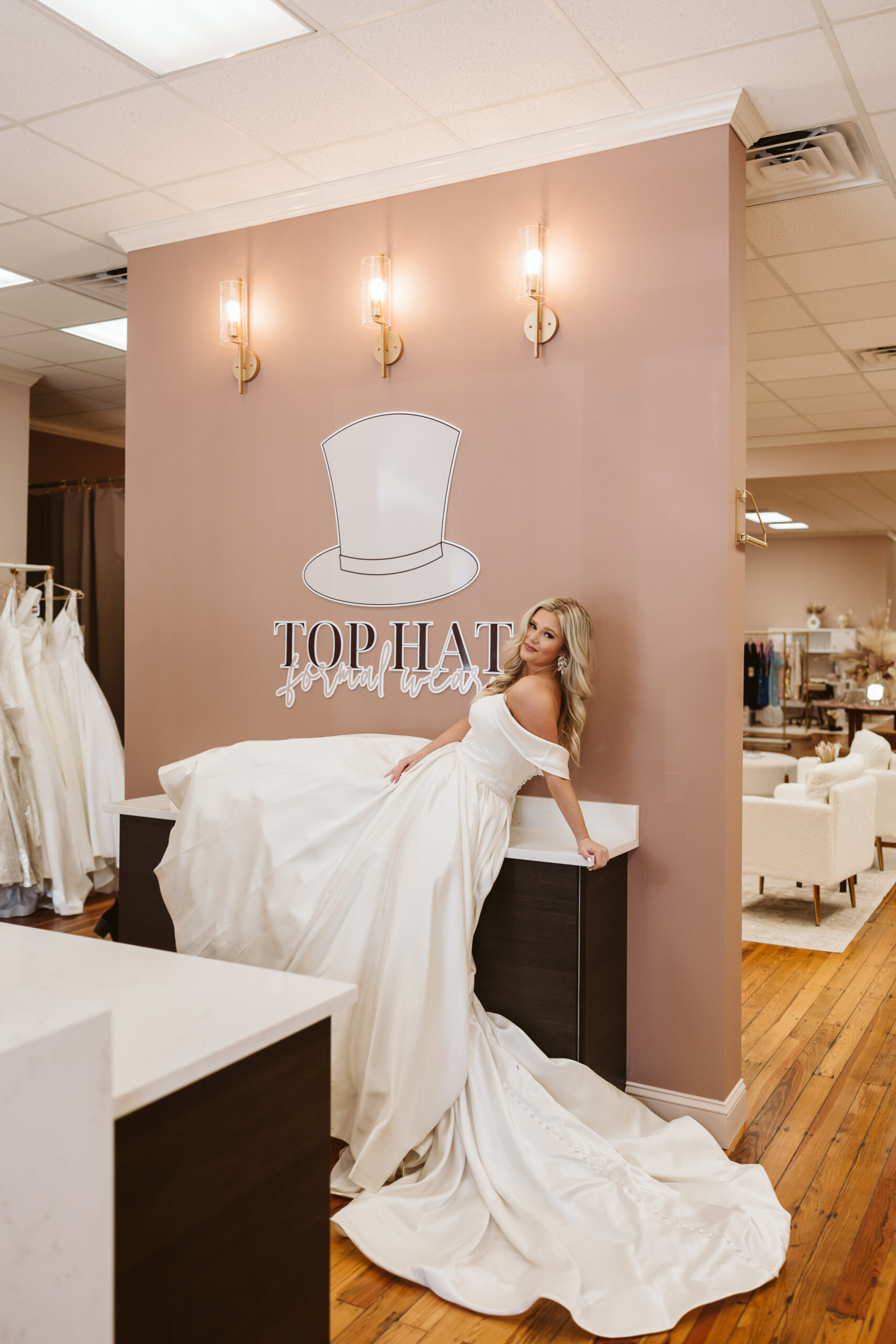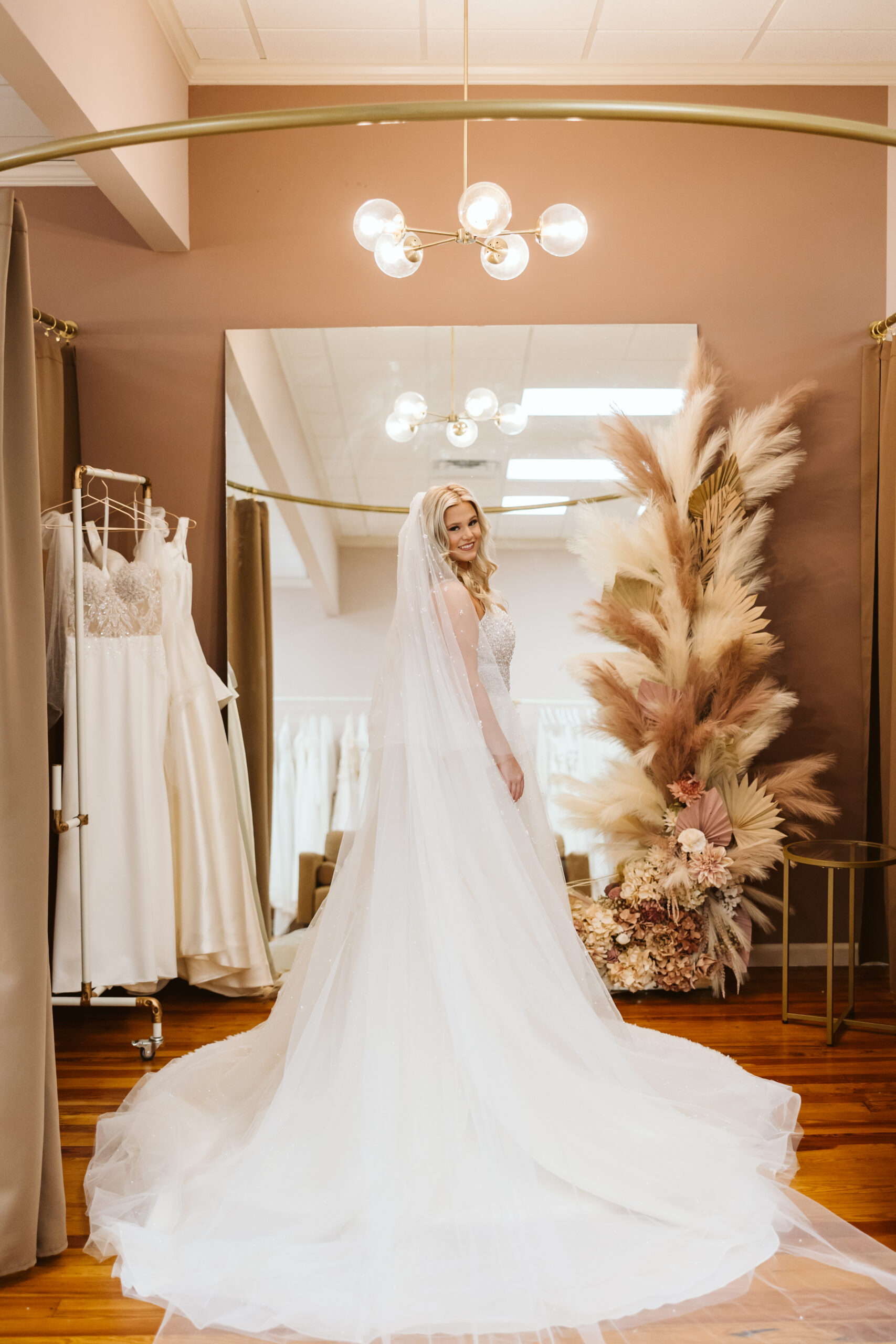 Dress Your Best for
Your Special Occasion
Is your wedding day coming up? Visit Top Hat Formal Wear and Bridal Shop in Rome, Georgia! We have a unique selection of bridal and formal wear perfect for your upcoming events.
We are Rome, Georgia's first and finest formal wear shop.  In 1979 Top Hat opened its doors on Broad Street.  It was a men's formal wear shop, solely renting and selling tuxedos.  In 1981, Top Hat joined forces with Carrie's Bridal and moved to Riverbend Mall as a "one-stop shop" for all formal wear needs.  The business operated in the mall for three years before moving back to Broad Street.  Top Hat has now been a fixture in downtown Rome for nearly four decades!
In late 2021, Pam McAbee, the owner of Top Hat since the 80's, approached family friend and Top Hat employee, Molly Finnegan, about taking over the business.  Molly had recently graduated from Samford University in Birmingham, Alabama and had moved back home to Rome to pursue her graduate degree online.  Buying a bridal shop was an opportunity she could not pass up! In February 2022, Molly officially purchased Top Hat and is keeping its legacy alive as the first and finest formal wear shop in Rome, Georgia.
We are a one-stop bridal shop in a small town with big-city luxury. Everything you are looking for is here! You don't need to travel far for a unique selection of elegant dresses and tuxedos for your special day.
Learn More About Our Collection
Do you have any questions about the bridal and formal wear we offer? Get in touch with our experts today to discuss the outfit you want to wear on your special day.