bridal trend i'm loving: gloves
If you've scrolled through bridal Pinterest lately, you've probably seen the new bridal gloves trend. As a 2024 bride myself, this is all over my social media. I think it's one of those things where you either love it or you hate it. As for me? I love it, I plan on wearing them myself. Here I'll show you some of my favorite bridal gloves looks and how you could incorporate them into your wedding ensemble.
Starting off strong with one of my favorite celeb bridal looks, Nicola Peltz at her wedding to Brooklyn Beckham. Nicola is wearing an opera length floral lace bridal glove. I love how she went with a simple gown but added her detail in the gloves and her veil. I also love the thicker band at the top of the glove that parallels to the clean lines throughout her dress. I really can't get enough of this look.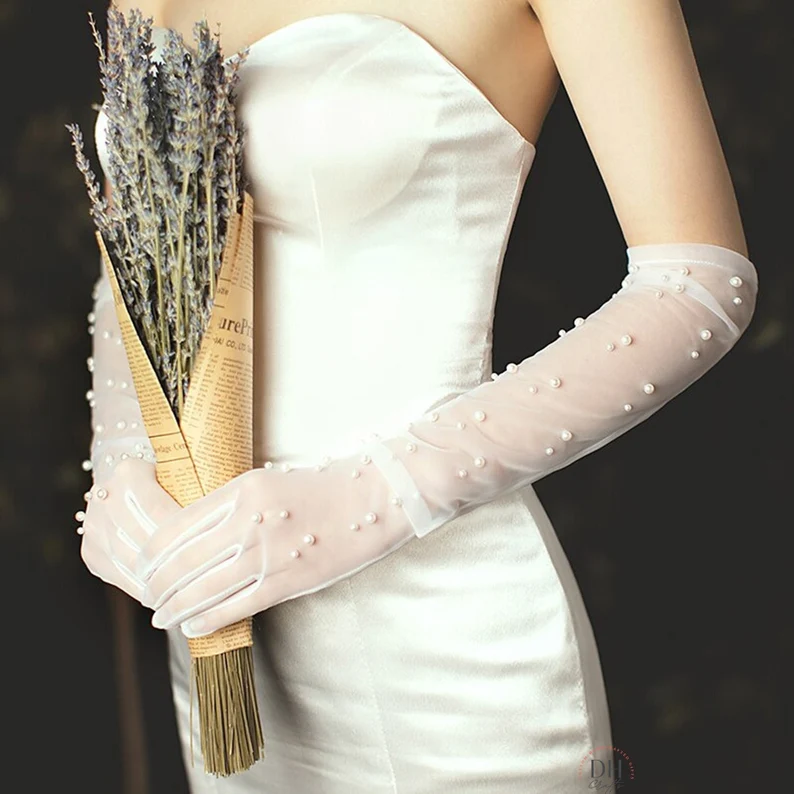 Next up, pearl gloves. I've been seeing these everywhere. Pearls are so in right now, and for good reason. They are such a bridal staple and are adorable on accessories. These elbow length sheer gloves would also be perfect for a simpler bridal gown, but I could see them with a gown that has pearl details as well.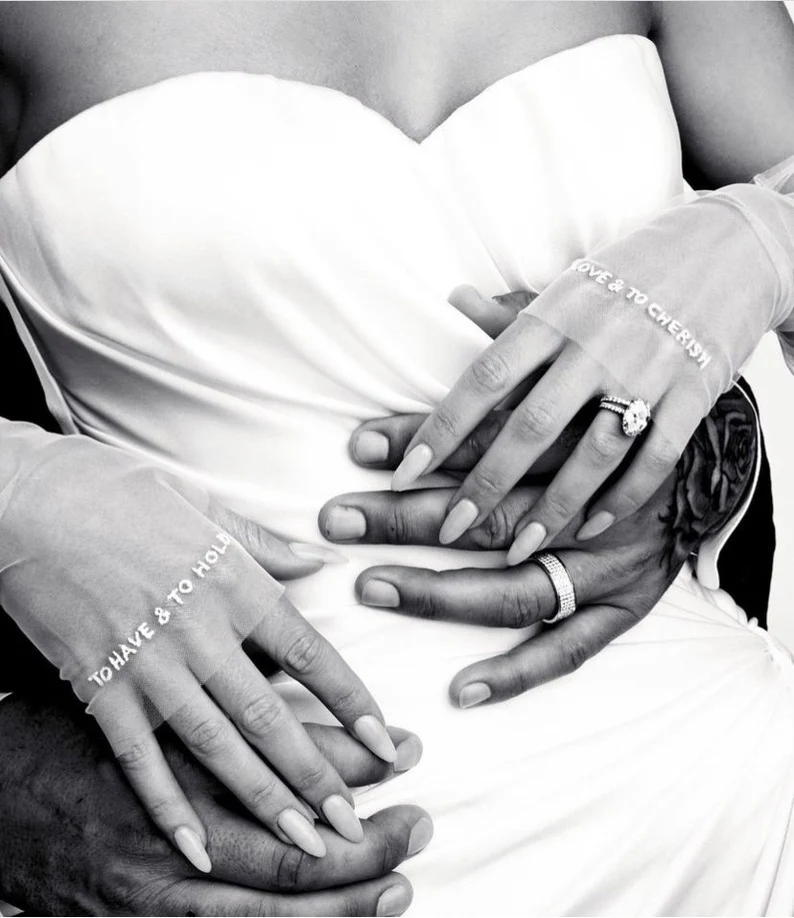 These embroidered gloves are perfect for the modern bride who wants to elevate her look with special details. I am obsessed with this trend as well as the embroidered veils (think Hailey Bieber). These are such a sweet touch and can be totally personalized. I'm not sure if this is technically a glove, because it doesn't cover her fingers, but I'm still posting this because they're so cute.
Which glove look is your favorite? Let me know in the comments below.
If you're interested in some bridal gloves to go with your bridal gown, you can find both at Top Hat Formal Wear! Make your appointment here.